Imagine what would life be like with a calm dog that was looking to you for direction.
Imagine if you could walk your dog on a loose leash, not worrying about dog behavior even when passing other dogs?
Imagine if your dog remained calm when guests arrived, never jumping or barking in alarm?
Imagine if your dog could socialize with other dogs and enjoy it, rather than entering into a situation of unknown interactions?
With Bevill Dog Behavior (BDB), you don't have to imagine any more all of these scenarios become reality with the proper training, human education, and follow-through.
With decades of experience with dog behavior, BDB has built an ecosystem featuring behavioral training, structured boarding, structured daycare, group classes, structured grooming, our shadow program, dog behavior workshops, and online educational content.
This ecosystem is designed to educate humans, train dogs, and rebuild relationships through activities led by a trained dog behaviorist. Life-altering changes are the norm when taking advantage of the full BDB offering.
Find out more about our ecosystem and what our services can mean to you and your dog by clicking on the services listed below.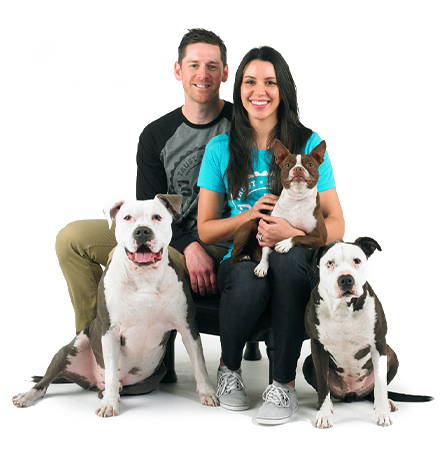 Concerned about dog behavior during grooming? At BDB we take the time to ensure your dog not only gets groomed, but also learns to relax during the process.
From Dog Behavior to Business 101, learn everything you need to know from our founder and dog behaviorist, Brad.
Our workshops have helped rescue groups, fosters, boarding facilities, and dog owners. Through our extensive library of hands-on knowledge, we are able to speak to any and all dog behavior topics.
Adoption
Coming soon, Bevill Dog Rescue's mission is to educate humans, all while responsibly placing well-behaved dogs into qualified homes.