AUDIT SPOT (NO DOG): $250

Brad and the BDB team have been putting on workshops to educate rescue organizations, fosters, boarding & daycare facilities, dog professionals, dog parks, and individual dog owners for years. The workshops can take place at BDB Dallas or another facility and we have several options for format. If you're interested in hosting one of our workshops, contact us for more information.
If you're a client or simply a dog owner looking for help, follow us on Instagram, YouTube, and Facebook for the latest updates regarding our private workshops at BDB Dallas.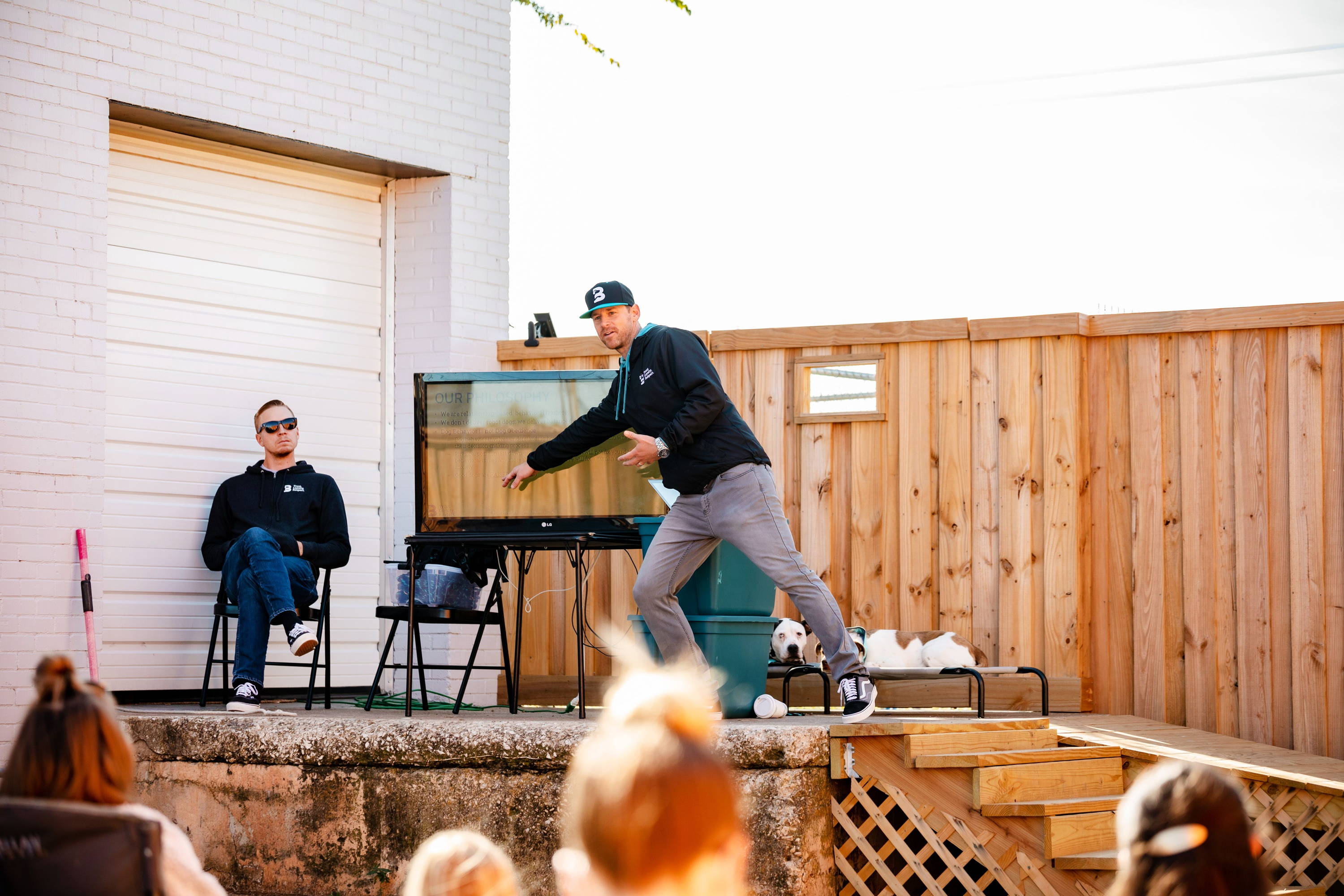 If you are part of a rescue group, vet clinic, boarding/daycare facility, dog park, or in the dog services industry in any capacity and want to learn more about dog behavior, BDB's "Path to Balance" Workshop is a great way to further your and your team's education. Contact us to discuss options and pricing.
These workshops occur at BDB Dallas and are back-to-back half days. We will cover Dog Psychology 101, how to read energy & body language, how to speak dog, leash handling, understanding thresholds, mastering the walk, understanding space, crate etiquette, feeding ritual, treadmill training, socialization, pack walk basics, structured play, and a tools overview. We will also get hands-on with several of your personal dogs.